Arena food and beverage
CONCESSION STANDS
Menu Options for 2017 – 2018 UM Basketball season:
Stand 1, 6, and 9 – Section 120, 109, & 114 Fan Favorites
Jumbo Hot Dogs
Large Popcorn
Regular Nachos
Pretzels
Candy
Fountain Drinks
Bottle of Water
We would like to add Salted Peanuts as an additional Snack Option
Stand 2 – Section 121 Grown 100% Organic Fast Food
This concept will only be open during Men's Basketball Games and optional concerts
Stand 4 – Section 102
Papa John's Pizza
Loaded Hot Dogs: Jumbo Hot Dog with optional toppings
Chili
Cheese
Chicago Dog – Mustard, tomatoes, relish, onions, sport peppers and celery salt
New York Dog – Spicy Brown mustard, sauerkraut, sauteed onions
Stand 7 – Loaded and Fried
Chicken Tenders and Fries
Grilled Chicken Nachos
Grilled Chicken Sandwich
Cones
Cups
Stand 10 – Section 117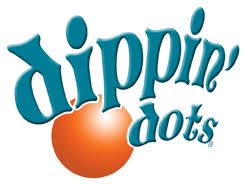 Eight concession stands are located throughout the Main Concourse (Second Floor) of the Watsco Center. Chartwells, our food services providers, offer a wide selection of food items.
For adult-oriented concerts and shows where alcohol is served, full bars are located throughout the Main Concourse and on the Premium Suite Level.
For more information regarding concessions, please contact our Concessions Manager by email here  or call 305-284-8339.
SUITE/EVENT CATERING
Chatwells is committed to ensuring that our Suite Guests and Event Planners receive the finest in food quality and exceptional service when visiting the Watsco Center.  For more information please visit their website at InStyleCateringMiami.com or contact our Director of Director of Dining Services here or call 305-284-2444.